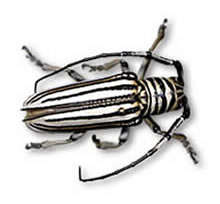 thelineata abovicus (Above the Line)
"Above the line...I've divided this broad mass-comms category into two sections: TV/Cinema and Press/Posters. Over 10 years fighting for global briefs against some of the world's best creatives in the TBWA\international network teaches you to stay hungry. Waiter! "
TV/Cinema:
Sony PlayStation: Brand – 'Psychiatrist' (60")
---

Sony PlayStation: Crash Team Racing – 'Video Footage' (30")
---

Grolsch Lager: Brand – 'S.F.X.' (60")
---

Nissan UK: Dealer TV – 'Teenage Daughter' (30")
---

Hasbro: Spirograph – 'Alien' (20")
---

Equitable Life: Brand – 'John Peel' (30")
---
Gatorade: Global Brand – 'Water ain't wet enough' (40")
---
Press/Posters:
ABSOLUT VODKA - ABSOLUT PASSION
"I did a few Absolut ads with Pete at TBWA LONDON. But this is my favourite, because there was always fierce competition when these briefs arrived in the creative dept and this one was fought over like a shark's feeding frenzy. This ad has also made it into the famous 'Absolut Book'. Which is an (Absolut) honour."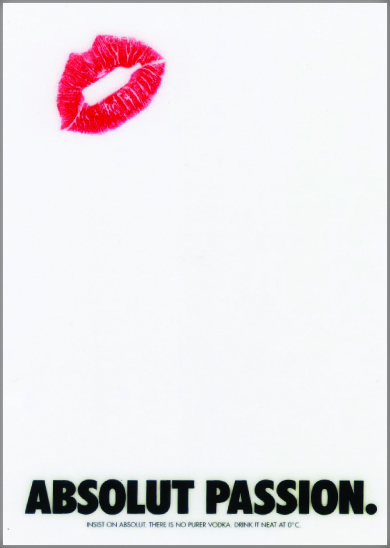 ---
NISSAN UK: BRAND PRESS.
'NISSAN PRIMERA' GLOBAL LAUNCH NISSAN UK: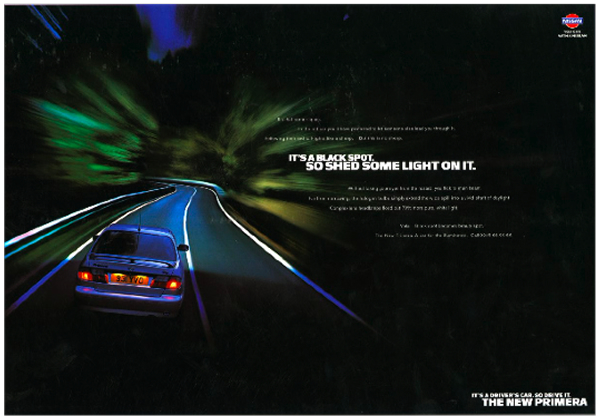 "We spent a year fighting off creative teams from all over the TBWA worldwide network to bag this global launch. Press, TV, Posters – the whole enchilada. Great experience. Learnt a lot."
---
NISSAN UK: BRAND PRESS.
'NISSAN PATROL' - UK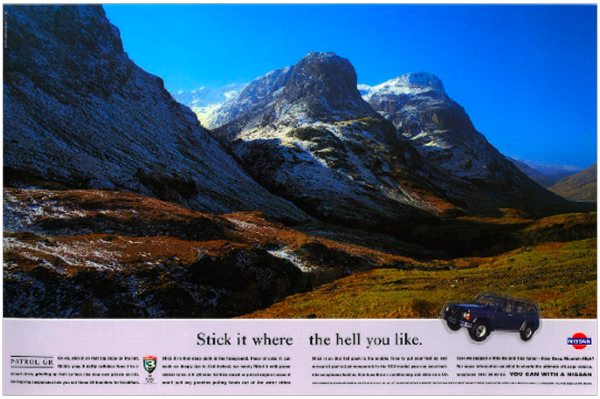 "Playing with the media again. I love this piece – and so did D&AD, it made 'In-Book' for Press. This 4x4 DPS ad appeared in the style press, GQ, Arena, etc and was very engaging – you could peel the car off and 'test drive it' round Glen Coe. It was a long running battle trying to get this produced for the budget as the 50,000 run all needed hand-finishing. Well worth it though for the Art Director Pete Harle and myself.."
---
FilmFour: DR PRESS – 'TV GUIDE'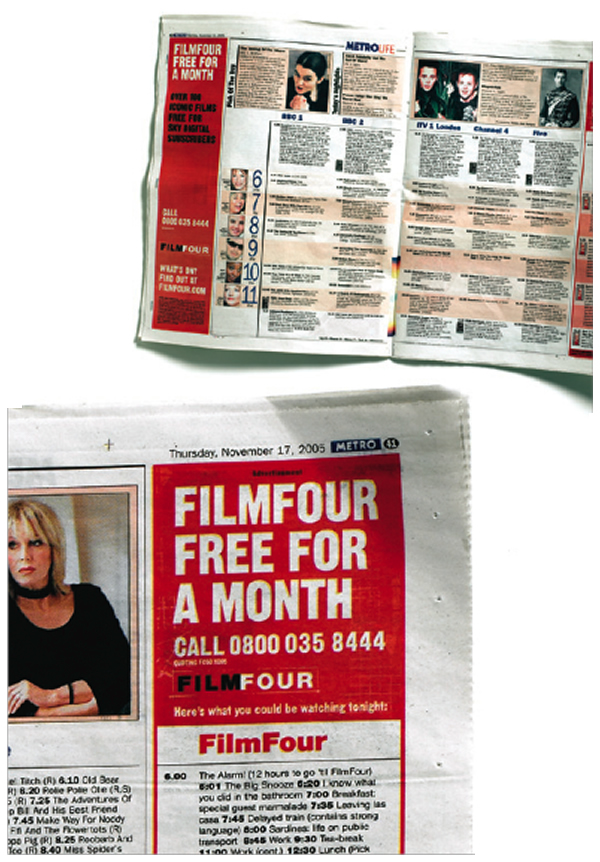 "As a Creative Director, I'm always pushing my department to play with the media. This idea was short-listed for Cannes Direct. It's a neat, well-executed and very eye-catching idea. Strong art direction from Gary Fraser and nicely crafted, funny copy from Kristian Wheater."
---
InterCity East Coast: PRESS – 'BRITAIN'S FASTEST RAILWAY'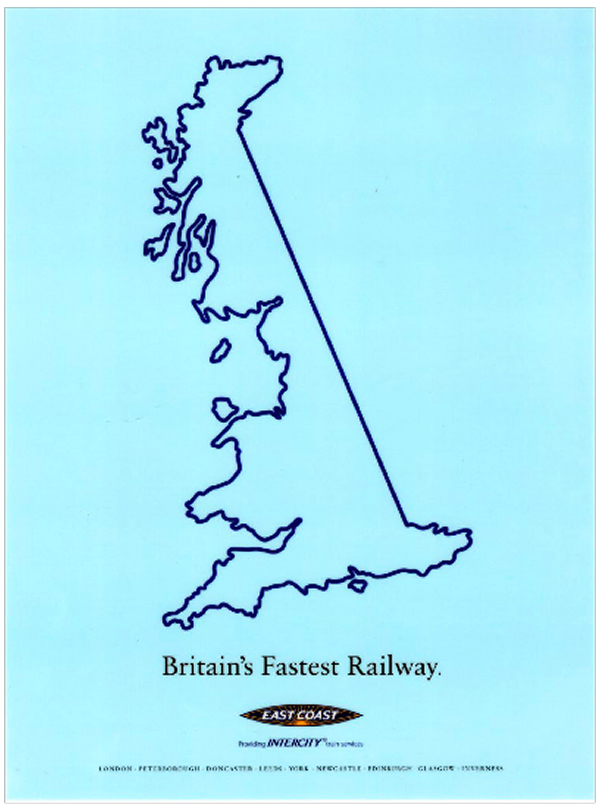 "Crisp, clean endline. Crisp, clean graphic. Pete Harle, AD, and myself won the pitch with this work against BBH. This look and feel then rolled out across a whole campaign of executions."
---
Absolut Vodka – Absolut Citron Special Build.
"When Absolut launched a new vodka called ABSOLUT CITRON, my partner and I managed to squeeze a juicy special build poster out of it. The vodka tasted of real fruit, so we made the poster out of real fruit, too. And where better to construct it than in Covent Garden on the site of the famous old fruit market? Lots of PR. Lots of tramps getting their dose of vitamin C overnight. And afterwards the 'poster' was delivered to London Zoo and finished off by the monkeys. (Real ones, not the ones behind computers.)"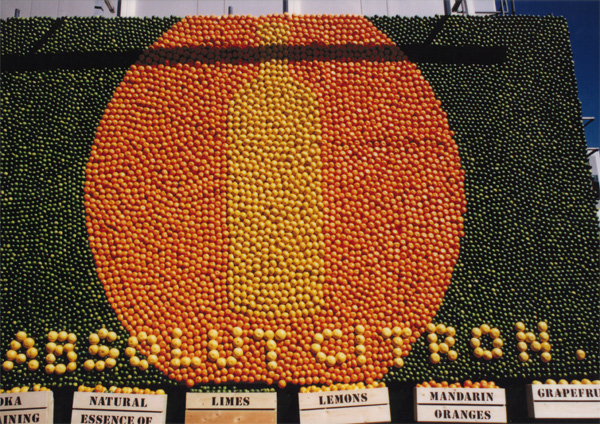 ---
ROYAL CARIBBEAN – PRESS:
"My partner Nick Thompson and I pitched for and won the Royal Caribbean account for JWT. (Along with the excellent senior creative pairing of Josh Haines and Paul Waddup.) This was one of our favourite campaigns. The idea of following your own 'EMOTIONAL COMPASS' epitomised what the diverse offerings on a cruise made possible. It's a true 360° idea. I'm only displaying the rough press layouts – the compass idea went, quite literally, in all directions. We created an endless stream of diverse comms. Unbelievably, the clients didn't buy the campaign – but I'm sure the idea will sail again..."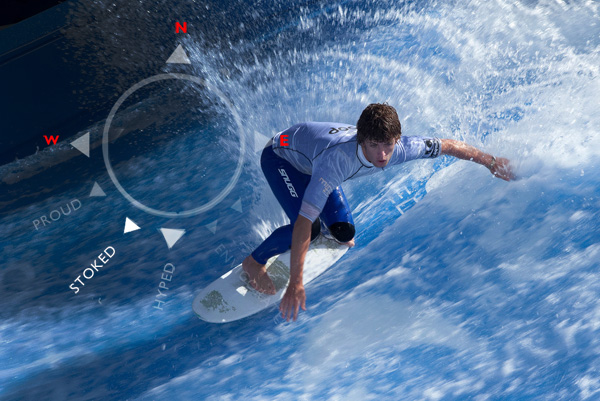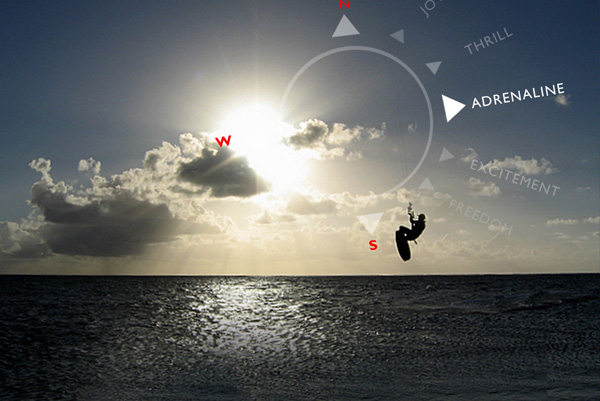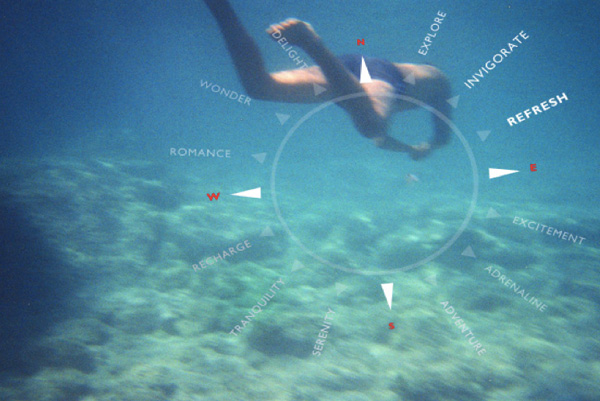 ---
HALLS POSTERS:
My partner Nick Thompson and I spent months thrashing out a lot of really strong executions for a global tool kit. The 'BREATHE DEEP. STAY COOL' campaign won the 2011 KRAFT GLOBAL CAMPAIGN OF THE YEAR. Which, on a demanding global account like Halls, was very satisfying. Not all have run, but here are a few faves..."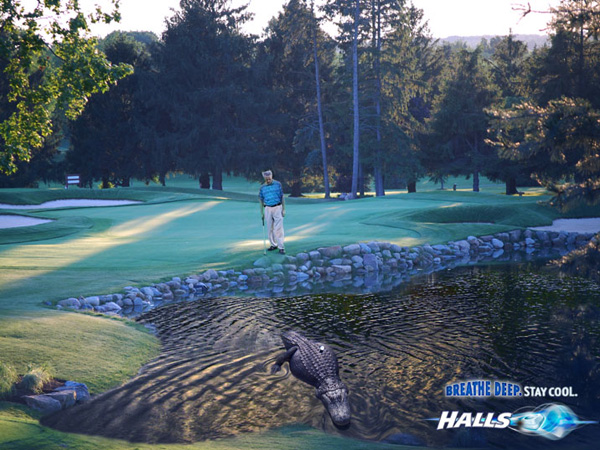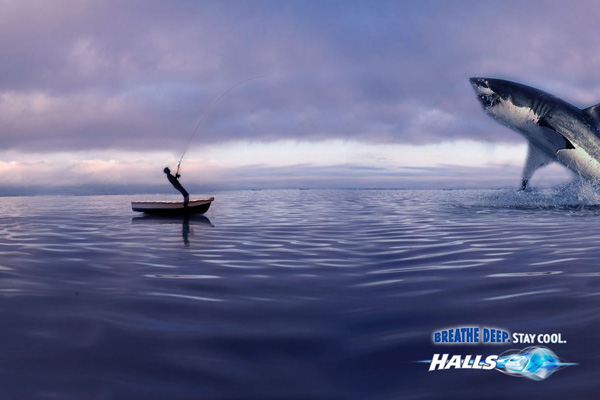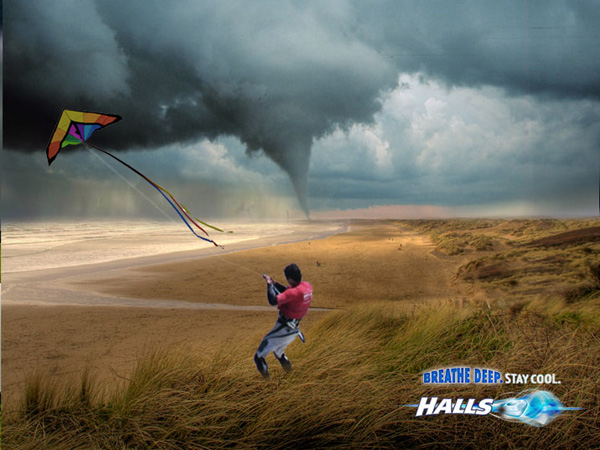 ---
NAT WEST : DR/ PRESS – 'LOWEST RATE SINCE THE 70's ''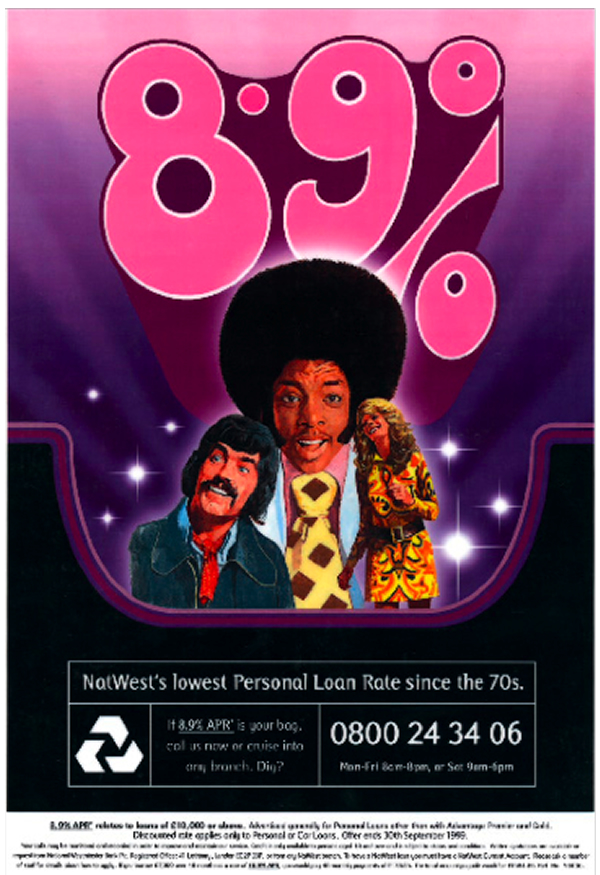 "The original brief for this simple interest rate ad seemed to offer no real insight. But my Art Director, Pete Harle, and myself contrived the facts into the endline 'NatWest's Lowest Personal Loan Rate since the 70s' and, Hey Presto, a whole integrated campaign rolled out off the back of it. Both ATL via TBWA LONDON and BTL through Tequila."