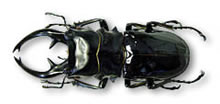 directicus (male)
"Have a look at a bag full of 'out of the letterbox' thinking ..."
HSBC DM: 'FAIRYTALE'
"Never mind HAPPY ENDINGS this piece was a HAPPY BEGINNING. I'd just started at RMG and was assessing the existing creative department. I was really hoping we had a craftsman amongst us. Lo and behold – we had two. A dynamic and hungry creative team called Jake and Chunky."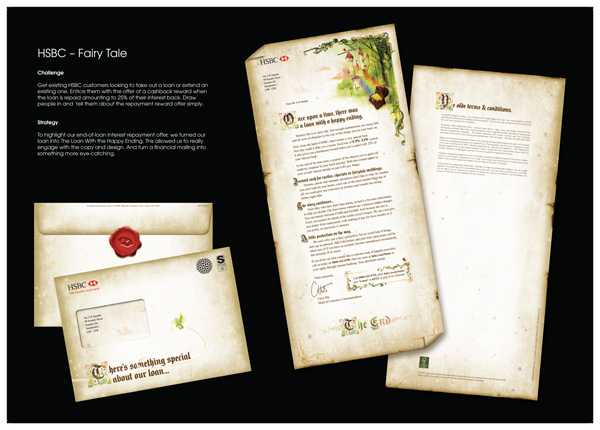 ---
The Guardian: AMBIENT – 'NAILS'
"Nice piece, sent to media movers and shakers to publicise the Guardian's forthcoming 50-page Formula 1 special insert. Shortlisted at Cannes Direct. Simon Haslehurst and Kristian Wheater were the creatives."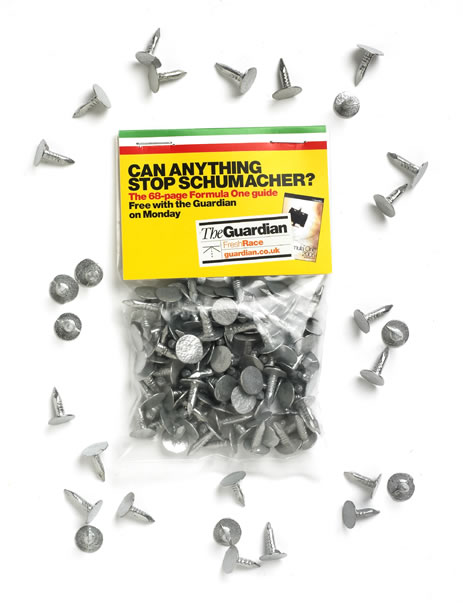 ---
Sony PlayStation: SOFTWARE GAME, 'THE GETAWAY ' – 'A-Z'
"Despite what you might think, PlayStation budgets weren't huge. You had to think smart. And the clever thing about this piece was getting the A-Z Map Company to let us use – and rewrite – their map of Central London – for free! The creative team, Chris Felstead (AD) and Gary McNulty (CW), worked hard crafting this, as did the tireless Rick Holt, our Mac Designer – who gave up many nights and several weekends of his own time to add the necessary 'depth of polish' to the execution. It picked up several awards, including a Silver at Campaign Direct."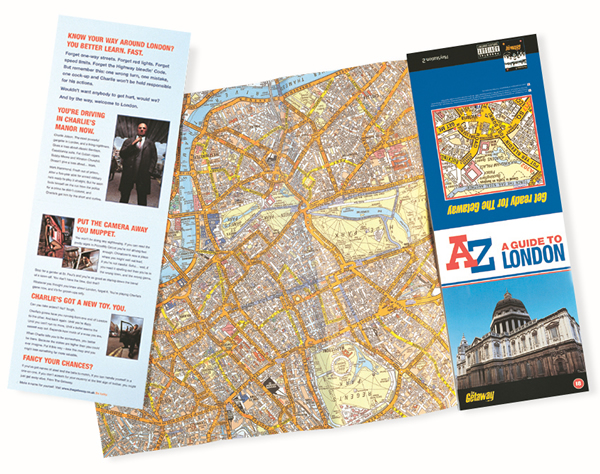 ---
Sony PlayStation: RANGE MAILER – 'SORRY CARD '
"Range mailers tend to be bland affairs. Not this one. As Creative Director, I wanted every piece to reflect the quality expected of a Sony PlayStation brief. It was a DIY sorry card whereby the gamer could put together their own (outrageous) excuse for being late – because they'd been too engrossed in one of the range of games. The team, Chris Felstead (AD) and Gary McNulty (CW), worked very hard crafting this. They were later poached by BBH to set up an integrated dept – which was hugely flattering. This piece got 'In book' at D&AD."
---
Mercedes-Benz: M-Class – 'SCRATCH'
"I wrote this piece with the excellent senior Art Director, Simon Haslehurst. This 'interactive' piece was lovingly written and crafted and (after much trial and error) we printed on latex to create surfaces that could be 'scratched off' yet still had the necessary 'polish' to represent the demands of the Mercedes-Benz brand."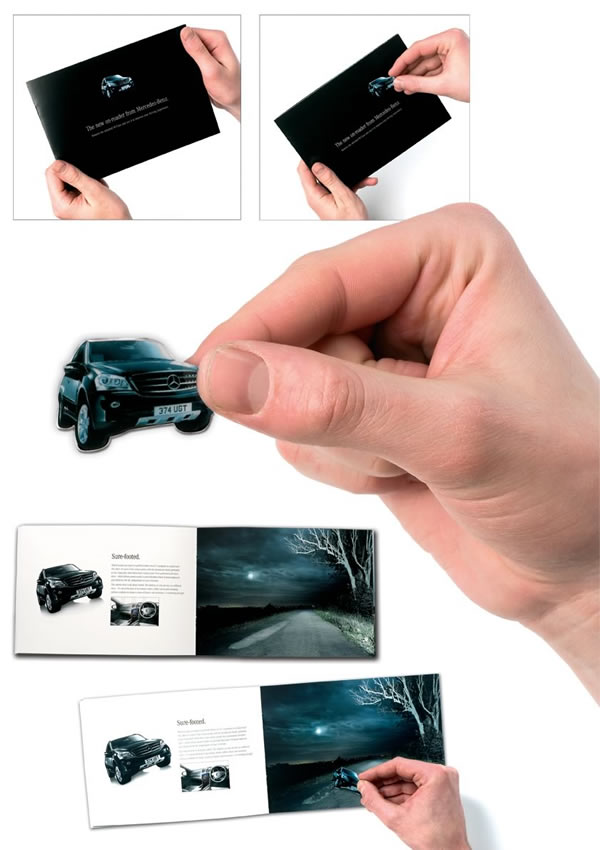 ---
MERCEDES-BENZ: CLK-CLASS – 'FLAP'
"Beautifully simple piece. Conceived and executed whilst teamed up with our senior Art Director, Simon Haslehurst."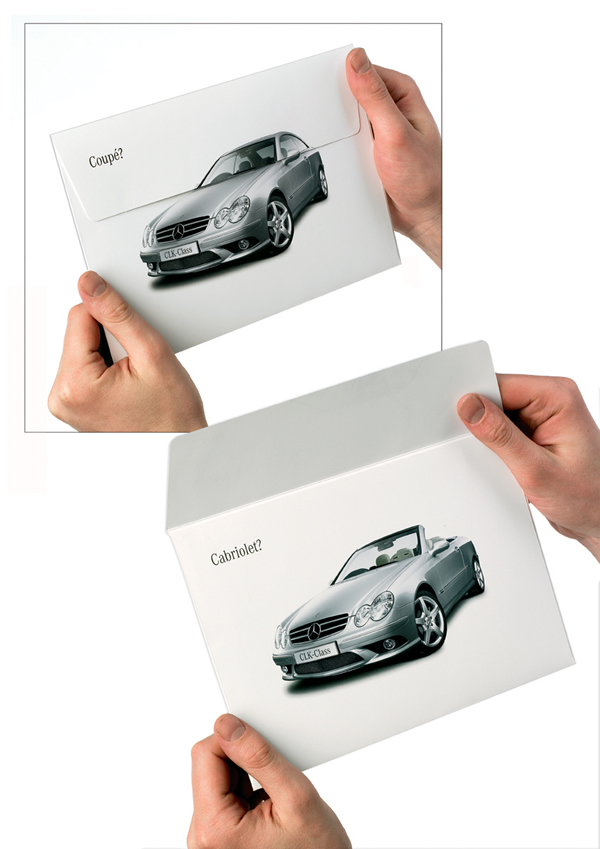 ---
HSBC DM: 'NEWSPAPER FROM THE FUTURE'
"Are you interested in carefully and studiously planning for your long-term financial future? Well? Course you're not. But this cever DM piece convinced thousands of apathetic people to do so. How? By sending them a newspaper – from the future. Genius. The team were Jake and Chunky. And the piece, not surprisingly, banked lots of awards."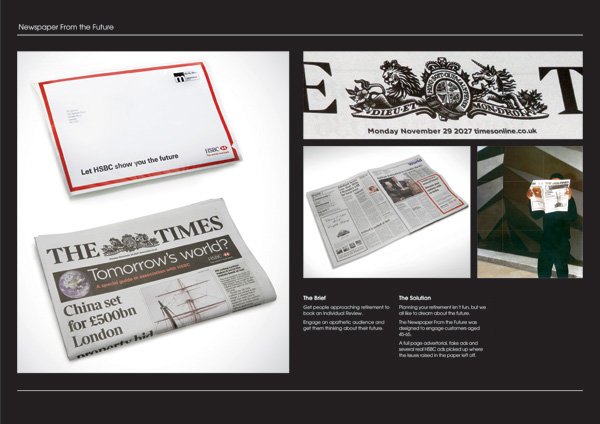 SELFRIDGES: CARDHOLDER MAILING – 'CHRISTMAS STORIES '
"I was Creative Director on this stunningly art directed 'diorama'. David Morgan was the AD and we all fought hard to make sure this piece made its way through the client/production process without being diluted. The results justified the efforts. Copy was by the excellent young writer, Kristian Wheater."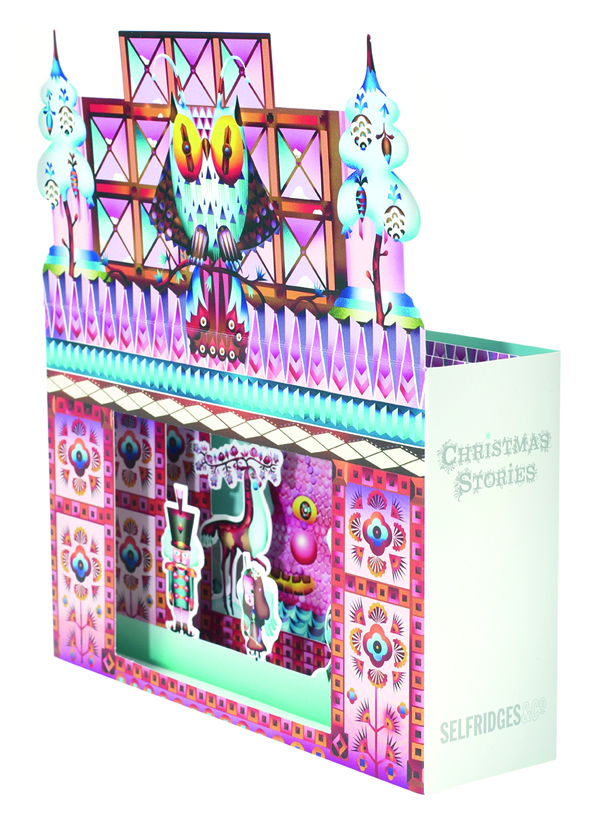 ---
Mercedes-Benz: CL-Class – 'LUXURY MAILER '

"The creative team that produced this, Gary Fraser (AD) and Johnny Watters (CW), showed me a dozen different executions. Six or seven of them were very, very good – this one was genius. A strong client relationship, which we'd been nurturing for over two years, a fantastic production department and a strong desire to maintain the simplicity and confidence of this piece paid off. It's very Mercedes-Benz."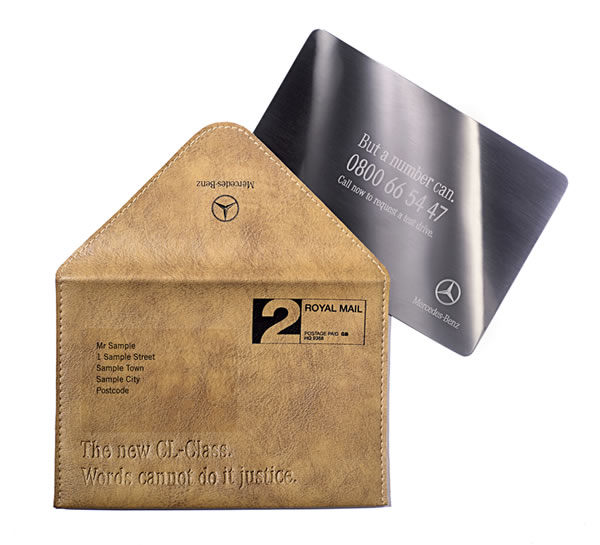 ---
LADBROKES: BIG WEEKEND OF SPORT, DM – 'WEEKEND PASS'
"Stunning results – the best ever for a Ladbrokes' Direct Mail piece. The 'insight' – that you have to get 'a weekend pass' from your partner for a big upcoming weekend of sport, just seemed to hit the mark with our target. Personally, I always have to sacrifice 'brownie points' with my wife to clear weekends like this, so writing the copy came easy for me."