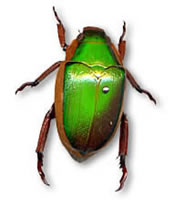 ambientera
"How do you describe this ever mutating beast? From my experience it's brainstorming on steroids. With no pre-set media constraints or impositions, the creative ideas (which can come from anywhere in the agency, or outside it) can get straight to the heart and buying soul of the audience. It's direct without the mail - Happening Advertising."
HSBC: AMBIENT – 'ORIGAMI PIGEONS'
"This idea (for HSBC's sponsorship of the China Now Exhibition at the V&A) was a fully integrated campaign. But the ambient deserves special mention. The insights were surprising facts. In this case, that it was actually China, not Japan, that invented the ancient paper-folding art of Origami. Before you could so much as fold a flapping bird, the brilliant young creative team of Chris Chance & Lewis Bish had a flock of 5,000 origami 'flyers' roosting around Leicester Square. And thanks to some swift, smart PR from Eulogy, we even made the ITV Evening News!"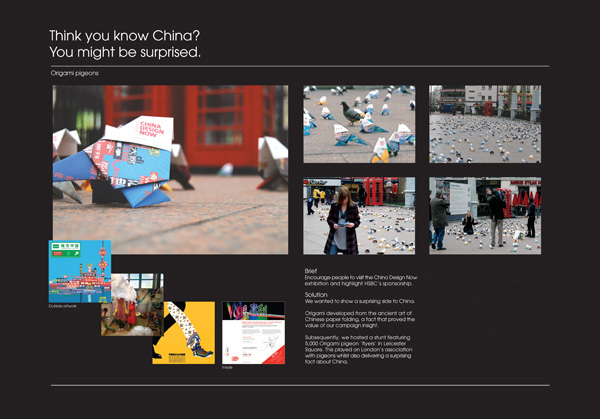 ---
KIT KAT: AMBIENT: 'EMERGENCY BREAK'
"Yep, how many times have you been in a long, tedious meeting, desperate for the trolley lady (or man) to burst into the room and give you a break? That was our insight for this ambient piece. My partner, Nick Thompson and I, proposed placing 'Emergency Breaks' across high-profile boardrooms, art exhibitions, maternity wards and skyscraper lifts. Digital amplification would take the form of hidden camera footage to capture the consumers' delight (a bit like the Coca-cola 2-for-1 giant vending machine). Then we'd post the best content onto Facebook and Twitter. Any user-generated images we'd push onto image-sharing platforms like Pinterest."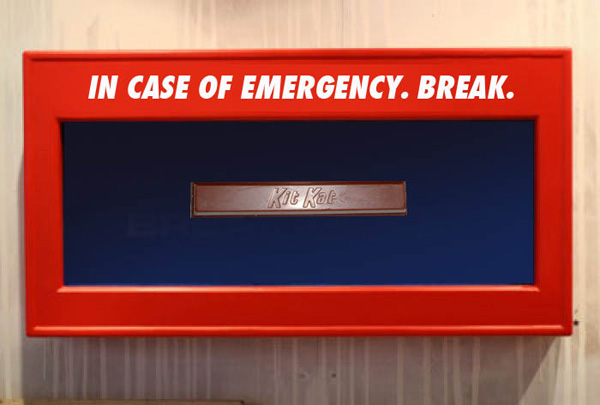 ---
The Guardian: FREE CD OFFER, AMBIENT – 'HAND STAMP'
"This is one of the best ever examples of the 'brainstorming' culture at Claydon Heeley. (And I mean proper, organised, producive, effective brainstorming - not just a bored herd of sheep, forced into a spare meeting room at lunchtime and forced to talk while grazing over a plate of dried cucumber sandwiches.) I was present at this one, helping to keep the session moving along. The planner that ran it, Verity, was incisive and relentless. The breakthrough, when it came, was the idea of selling the copy of the Saturday Guardian's free CD the way you would market a gig. Then it was just a matter of time before one of the writers (Josh Haines, who was teamed with Nick Thompson) came up with the now famous 'hand stamp' idea at a nightclub entrance. We hit 50 different venues around the country. And I think we had about that many awards from the piece, too. It very nearly got a Pencil at D&AD – we had to settle for an 'In-Book' commendation …"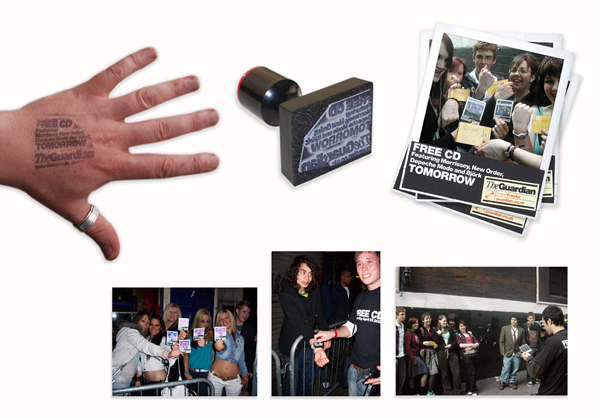 ---
The Guardian: AMBIENT – 'PASTA'
"This was voted best Direct Campaign of 2005 by Campaign. Simon Haslehurst, Kristian Wheater and Gary Fraser were the creatives."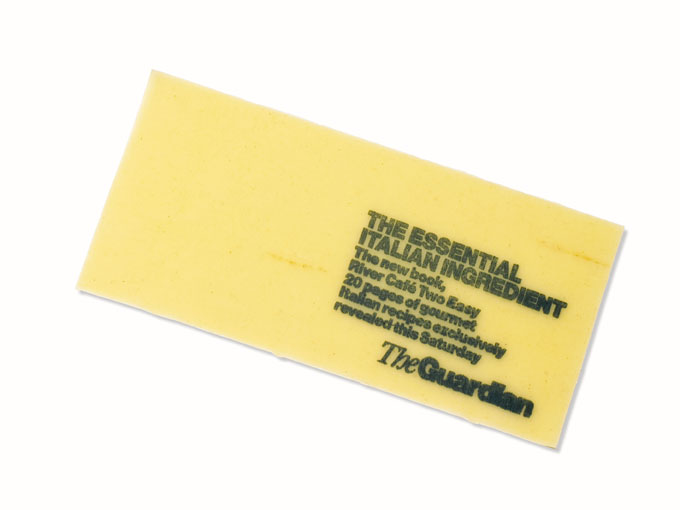 ---
Goodyear: 'RUN-ON-FLAT', AMBIENT – 'KNIFE'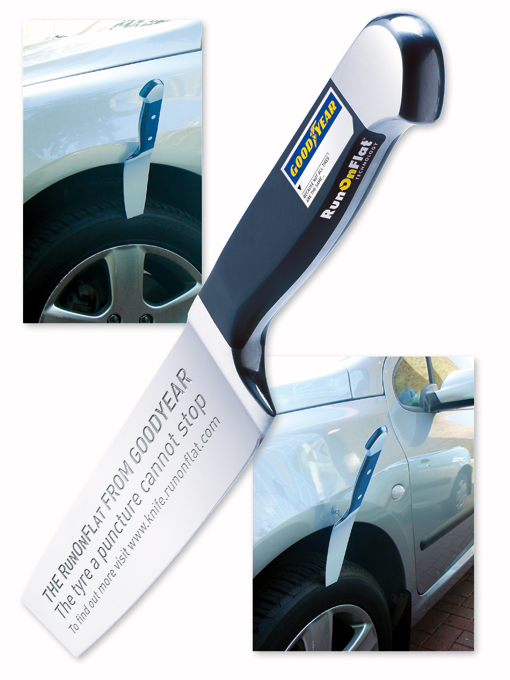 "This was a really arresting piece of ambient on a very difficult account. It ran in supermarket car-parks across Europe and was very, very popular across the various markets. I wrote the words but the (totally convincing from 3 metres away) piece was originally inspired by senior Art Director, Simon Haslehurst. The real battle though, was in getting it to run – a battle we eventually won."
---
Timberland: AMBIENT – 'WATERPROOF'
"I'm saving this idea for a rainy day – so to speak. Plastic coated waterproof flyers to be left lying around in puddles in high streets or behind windscreen wipers in supermarket car parks. You get the idea..."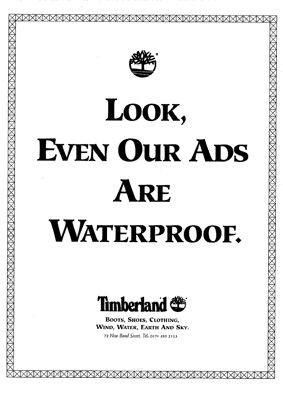 ---
The Guardian: GASTROPUBS, AMBIENT – 'GUINNESS' & 'PORK SCRATCHINGS'
"Fabulous work by one of our creative teams, Gary Fraser (AD) and his writer, Hannah, for the Guardian's upcoming special insert on Gastropubs. Got 'In-book' at D&AD."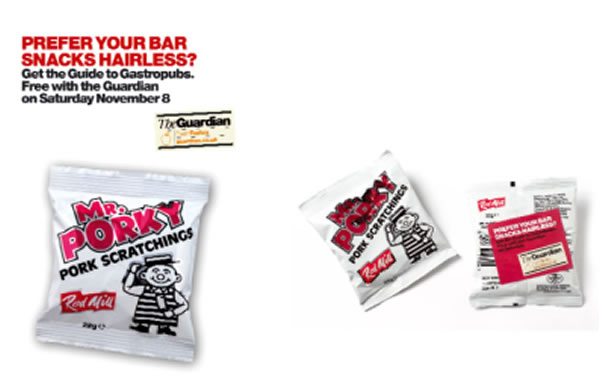 ---
The Observer: SEX SURVEY, AMBIENT – 'BOLLARDS CAMPAIGN'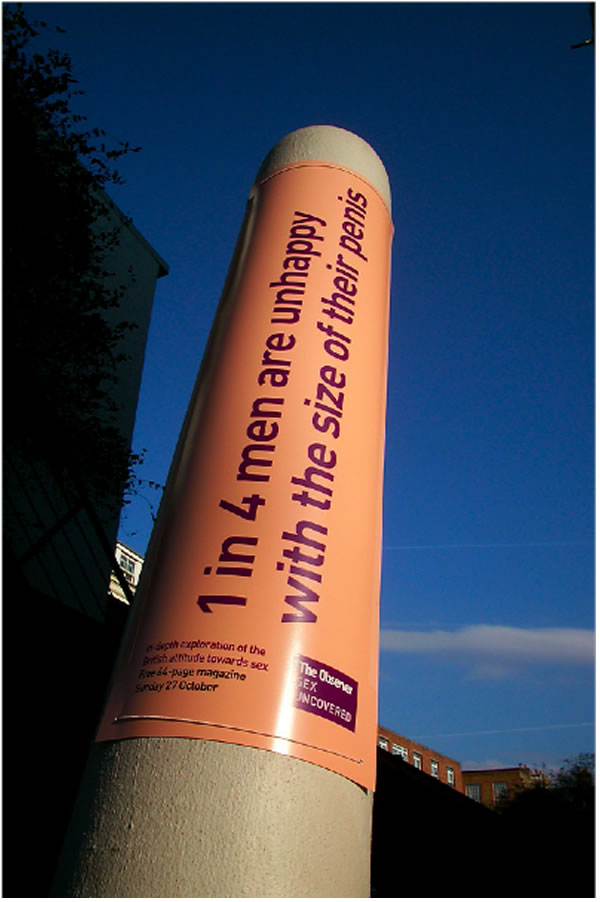 "This use of media space was typical of what I've always tryed to push our creatives to do at Claydon Heeley. The AD was David Morgan. Words, Kristian Wheater."